Welcome to Ward's Oriental Rug Service and Gallery, a three generation, family run business located on the banks of the Jordan River at 333 W. Union Street in downtown Allentown.
At Ward's we specialize in the cleaning and repair of oriental or area carpets and rugs. Additionally, Ward's has the largest selection of hand knotted rugs in both traditional as well as contemporary styles and designs.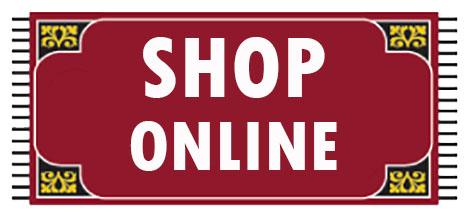 With over 2,000 pieces in stock, we are the Valley's largest purveyor of hand knotted carpets. Wards' also has a good selection of pre-owned carpets that are very affordable.
Why pay big city prices when you can get the same carpet here for much less? If you like antique carpets, Ward's also has a large selection of some magnificent antique carpets and rugs in all sizes. If you don't see anything you like in our inventory, we'd be happy to help you find that special piece from one of our many suppliers.
Thank you for visiting our site, we look forward to meeting you.
Serving, Allentown, Bethlehem, Easton and surrounding Lehigh Valley areas in Pennsylvania, as well as New Jersey.